Technology Tool Archive - Page 3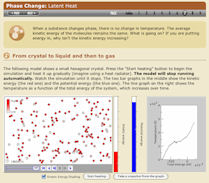 Concord Consortium: Phase Change - Jun 13, 2011
A very effective tool for helping students visualize the intermolecular attractions that underlie a phase change. Highlight an atom, view its trajectory, and see how the motion differs in each of the 3 primary phases. (Adaptable for grades 8-12).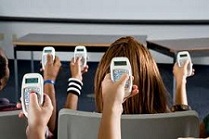 SEI Clicker and Education Videos - Jun 13, 2011
Electronic student response systems have been shown to improve student engagement and attitudes toward learning. These short videos take an inside look at "clickers" in the classroom and how to use them to best advantage.