Our Top Picks Archive - Page 3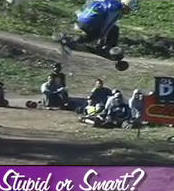 Stupid or Smart? - Jan 6, 2011
This very short video clip highlights several dangerous hobbies/pasttimes and asks students to explain if they would do any of these and why.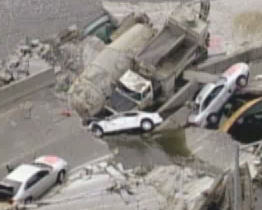 Smart Bridges - Jan 6, 2011
This video segment adapted from NOVA scienceNOW features two engineering innovations designed to improve structural safety in bridges. Using the 2007 Interstate-35 bridge collapse in Minneapolis to demonstrate the potential hazard facing thousands of deficient U.S. bridges today,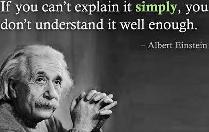 How Smart WAS Einstein? - Jan 6, 2011
Albert Einstein was a gifted writer and speaker, both in his scientific and his personal spheres. His concern for humanity, his humor, and above all his lifelong focus on higher intellectual ideals shine forth in this Nova program.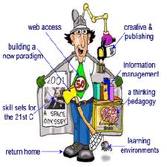 20 Technology Skills Every Educator Should Have - Jan 6, 2011
What technology do teachers need to acquire and use today?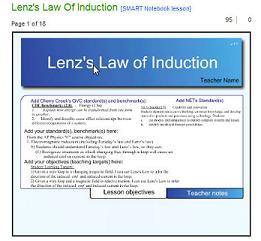 Smart Physics Teacher Exchange - Jan 6, 2011
These web materials are teacher-created smart notebook files. Some use simulations video clips, web links and other web technology elements in the lessons..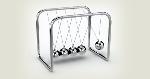 Simple Electric Circuit - Nov 17, 2010
For high school physics or physical science classrooms and designed to give students practice in building simple circuits, diagnosing problem circuits, and using voltmeters and ammeters.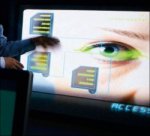 USA Science Festival - Oct 10, 2010
he Inaugural USA Science & Engineering Festival, hosted by Lockheed Martin, is the country's first national science festival and descends on the Washington, D.C. area in October 2010. Opening on 10/10/10 with a concert of amazing science songs performed by over 200 children and adults at the University of Maryland, the Festival promises to be the ultimate multi-cultural, multi-generational and multi-disciplinary celebration of science in the United States. The culmination of the Festival will be a free, two-day Expo on the National Mall and surrounding areas on October 23 and 24 that will feature over 1500 fun, hands-on science activities and over 75 stage shows and performances on four stages. In addition, several exhibitors will be hosting talks and performances in their exhibit areas. The Festival is a grassroots collaboration of over 500 of the nation's leading science organizations. The Festival has a bipartisan Honorary Congressional Host Committee with over 100 Members supporting its efforts.

Gapminder - Sep 21, 2010
This is the time of year many teachers are instructing about how to analyze data -- a skill that can be difficult to master. This wonderful web site brings data to life for you and your students. You will find free animated versions of statistics spanning a plethora of topics: population growth, climate change, CO2 emission, petroleum consumption, and more. The Physics Front editors recommend this for EVERY secondary science and math classroom.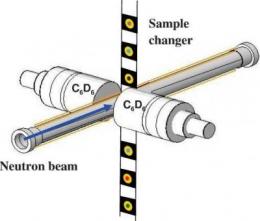 Age of the Galaxy - Jul 19, 2010
This diagram is a sketch of the experimental region of a time-of-flight experiment to measure processes that affect the abundance of osmium-187. The information will give scientists a better idea of the age of the galaxy. Credit: M. Mosconi et al., Phys. Rev. C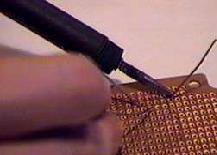 How to Solder Effectively - Jul 5, 2010
For teachers who include electronics and robotics projects in their curriculum, a knowledge of how to solder is important to model. It is also a skill that must be taught correctly and developed with practice.

Here is a set of illustrated step by step soldering instructions and tips.
« Previous 10 | Next 10 »